🍒 Commission Open - December 2021 🍒
We open this month's commissions with a Christmas raft. At the end of the month, a full body full color drawing of 1 character (human) will be raffled. To participate you only have to make the payment of your commission through Ko-fi. Each coffee gives you more chances to win.
There will also be a price update next year 👀. Feel free to DM me if you have any question.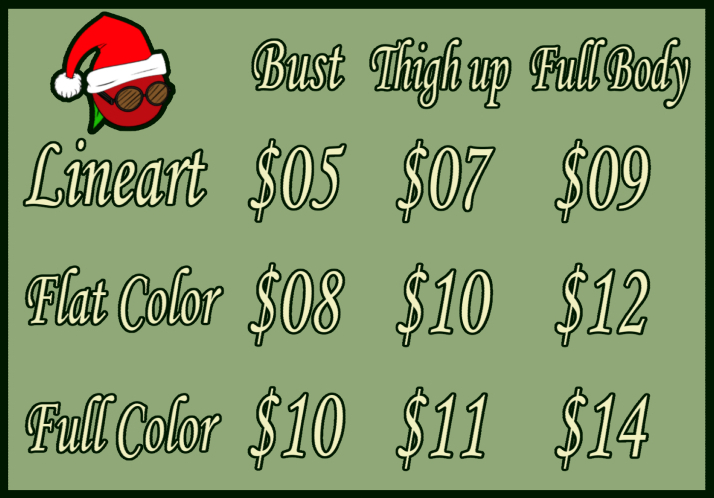 More Info: https://www.newgrounds.com/art/view/chiccherrycola/commision-open-december-2021